MULVIHILL LLC | FISHTOWN LAW
CRIMINAL DEFENSE ATTORNEY

While Fishtown Law mainly focuses on criminal defense, personal injury and zoning, the lawyers at Fishtown Law are ready to help you with a range of legal issues:
Bit Torrent Lawsuit Defense
Criminal Defense—State and Federal
Civil Rights & Free Speech (Defamation, Libel, & Slander)
Employment Discrimination & Unemployment Compensation
Family Law
Personal Injury
Zoning
Solving Neighborhood Problems, including:
Landlord/Tenant Issues
Estate Planning & Administration (Wills & Trusts)
Local Business Formation & Representation
Small Claims
Nuisance properties
Residential contractor disputes
Have a legal issue that you don't see listed here? Contact us today to make an appointment and discuss it. If we can't help you out, we'll be sure to put you in good hands.
Mulvihill LLC is your local legal resource. Whether you need an attorney to defend you from criminal charges, lawyers who know the neighborhood representing you before the Zoning Board of Adjustment, or an advocate who will zealously represent you in a personal injury lawsuit — contact us, we're ready for you.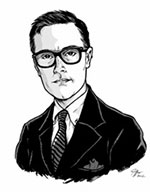 In 2010, Leo opened a neighborhood law office in Fishtown dedicated to helping neighbors and local businesses with their legal needs. He focuses his practice on criminal defense and solving neighborhood legal problems.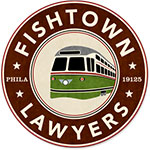 Matt Toll is a lifelong Philadelphia resident and serves Of Counsel to Mulvihill LLC and represents clients in personal injury and family law matters. Matt has successfully litigated many cases against insurance companies, getting his clients hundreds of thousands of dollars in settlements and awards.
Many people cringe when thinking about how much a car accident lawyer costs. Sometimes, hourly rates can lead to astronomical, unexpected bills. We do things differently and charge flat-rate fees for many legal services we provide. Usually, we'll be able to tell you how much a job will cost up front. Other times, hourly rates are the most appropriate way to proceed. We will discuss any legal fees at your initial consultation, once we've tailored our services to your needs.
We make paying your bill easy. We accept cash, checks, and all major credit & debit cards. Contact us today to make an appointment.
We will keep any information you submit through this form entirely confidential. Please understand that no attorney-client relationship is formed simply because you send us information through this form.
We are not officially your attorneys until:
We have agreed to accept your case;
There is a written engagement agreement between you and us
You have paid our legal fee.
IF THIS IS AN URGENT CRIMINAL MATTER, CALL THE EMERGENCY LINE AT 484.483.5291, 24 HOURS A DAY, 7 DAYS A WEEK.